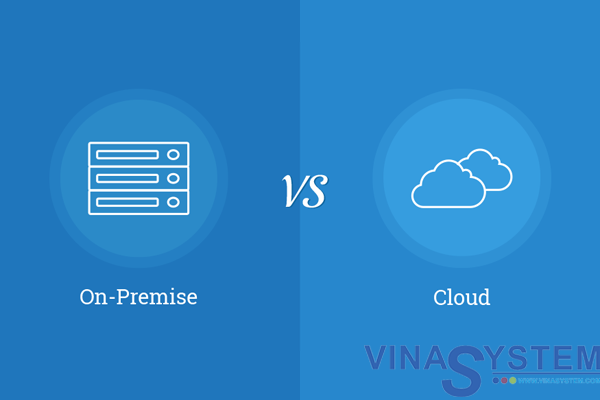 Congratulations! You have chosen to run your business better using SAP Business One. That was a good decision.
But that is not all. There are other decisions.
Should you have your own server in the office? Is it secure to have a cloud solution? Which option is more cost effective in the long term?
SAP Business One can be deployed with the below options:
Perpetual SAP software licensing with on premise server
Perpetual SAP software licensing with private cloud hosting
Perpetual SAP software licensing with public cloud hosting
We have listed some frequently asked questions to help you with the decision.
Question 1: It is my company's policy to have the physical server in my office, which option is applicable and what other factors do I have to consider?
This is straight forward – you can only go with Perpetual software licensing with On-Premise server (option A). There is a one-time investment on the SAP software licenses and an annual recurring fee that includes the new SAP support releases as well as maintenance coverage.
Different SAP vendors offer varying scope of service for the maintenance fee. You need to find out more on what the fee includes.
As you are maintaining your own SAP server in your premises, you may want to consider these:
Data back-up: ensure that you have off-site back up of your data. And don't forget to test the back-up solution regularly.
Down-time: what if your server fails? Can your company afford any system down time? You can consider having a second server in your office, or subscribe to comprehensive disaster recovery service that enables some/all users in your company to switch to the recovery server.
UPS: in the event where there is a power outage, you need to have a back-up power supply for the server.
Replacement of server: a general guideline is to replace your server every 3 to 5 years, so do not forget to include this in your IT budget.
Security: data security is in your hands. Ensure that you have security policies and procedures to protect your IT infrastructure against virus and ransomware threats.
IT team: if you do not have internal IT team to manage the server, consider a 3rd party managed services contract to look after your SAP server/systems.
Mobile and remote users: if you have users who are on the go and would like to use SAP's mobility application, you will need to setup security certificates. To connect users who are not in the same office where the physical server is, you can set up VPN private hosting from your office.
Question 2: What is the difference between private cloud hosting (option B) and public cloud hosting (option C)?
The SAP software Licensing for both the Private and Public cloud hosting is perpetual and the investment for SAP licensing is upfront (CAPEX)
The main differences between the two are:
This is similar to the on-premise option described above, the difference is you engage with a company to host your SAP infrastructure, i.e. the infrastructure instead of lying in your office premises will be hosted in a data center either locally or abroad as per the company's decision. In this case, the infrastructure is dedicated for your business alone. The complete management, maintenance, data backups, security, failover is managed by your company's IT team or a third party managed service provider deputed by the company. You pay a recurring hosting fee and the amount depends on the scope of service considering colocation charges, connection, maintenance, etc.
The main differentiator between public and private cloud is that you aren't responsible for any of the management of a public cloud hosting solution. SAP Application and data is stored in the provider's data center and the provider is responsible for the management and maintenance of the data center. This type of cloud environment is appealing to many companies because it reduces lead times in testing and deploying new products. Even though you don't control the security of a public cloud, all of your data remains separate from others and security breaches of public clouds are rare.
Question 3: Is a cloud solution stable and secure (option B and option C)?
This depends on the company that you engage for the hosting services/ cloud solution.
There are vendors who purchase equipment and host your application in their own premises. This may be an attractive low-cost solution, but it does not have the security that a data centre offers – like physically secure environment, multiple network bandwidths and geographically diverse fiber connections to the internet, as well as generators that will keep the servers going for many hours in the event of a power cut.
A modern data centre service provider should ensure that your application has 'high availability'. In other words, if the server breaks down, the system automatically 'fails-over' to another server while the first is being repaired. The vendor should also have a team to monitor the infrastructure for service up-time and security threats, ensuring 99.9% up-time of your ERP system.
Question 4: Is on premise solution (option A) faster than cloud solution (option B and option C)?
In general, applications that run locally on the server in your office will be faster than a cloud solution.
Having said that, the processing of most functions on ERP application are handled in the processor of the computer and not on the user device. For example, the MRP run or a complicated calculation of a report is taking place in the processor of the server and the response time is not affected whether it is a local server or if the application is on the cloud.
It is the retrieving and refreshing of data on the user device that may affect the response time. The connectivity speed is faster in most of the countries and with the growing technology trends, connectivity speed and reliability will only continue to grow.
Question 5: There are many cloud hosting offerings - AWS (Amazon Web Service), Azure, cloud vendors. What are the differences and how do i choose?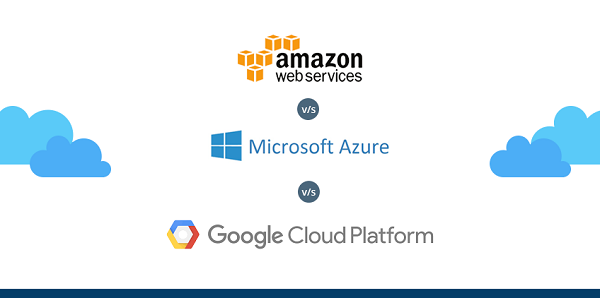 This post specifically addresses cloud hosting of the SAP Business One application – and not hosting of mail servers, backup, storage or customized developments.
AWS was first launched in 2006 and covers the hosting of a wide range of applications, including open source systems like Linux. On the other hand, Azure was launched in 2010 and started as a Microsoft-friendly environment and good for companies looking for simplified single sign-on connection of Microsoft applications like Office 365, SQL and Windows based developments.
Whether you choose AWS or Azure, do you have an IT team to manage the SAP environment? If you are relying on your SAP vendor to maintain your SAP system on AWS or Azure, you need to ensure that they have the experience in specifying the environment as well as fine tuning the performance of your SAP cloud application.
Vina System Co., Ltd has partnered with AWS to provide Public cloud hosting services for our SAP Business One customers for the primary reason that SAP has officially partnered with Amazon to provide hosting services. So, this ideally means customers are in safe hands with VinaSystem partnering with AWS.
Question 6: Which is more cost effective of all the 3 options above?
All the 3 options have an upfront investment for SAP Licenses as the licensing is perpetual. Now we have to understand the cost effectiveness from the infrastructure level. Compared to On-Premise and Private cloud option, in our opinion Public cloud is cost effective and easily manageable from all aspects. Because Public cloud is like a readily available infrastructure and the company can only concentrate on business peacefully by taking no burden on the management of the server. In fact, the companies can always keep up with the trend in case of any hardware/OS upgrades by only paying a small differential amount without a major investment.
If you need advice, please contact us:
VINA SYSTEM CO., LTD

Address: 1st Floor, Dinh Le Building, 01 Dinh Le St., Ward 12, District 4, Ho Chi Minh City, Vietnam

Phone: (+84) 28 3943 4072

Email: info@vinasystem.com

Tax: 0303171501