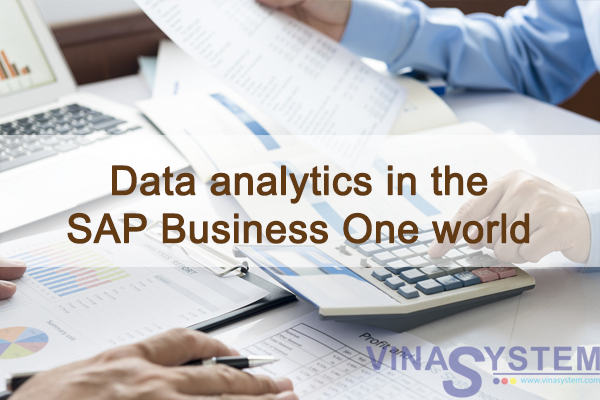 Getting value for money quickly - the importance of time to value and rapid ROI
In many countries, the small and midsize business sector is doing well - revenues are up, people are hiring and starting to invest in solutions that help them with their Digital Transformation journey.
However, every decision still gets scrutinised and evaluated against a core set of criteria (as it should) and hopefully you have picked up some guidelines along the series of articles that I have posted.
When to expect that ROI
By now though, you may be at the point where you are asking the question, "How long should it take before we start to see a return on our investment that we have made in a business intelligence solution?"
Well, I believe you should start to expect a return on investment immediately - particularly if you have selected the right business intelligence solution that delivers prebuilt content for you out of the box.
Without a doubt one of the biggest technology investments I have seen that falls prey to the "if you build it they will come" approach where the users don't use the solution is business intelligence and part of the reason for that is that it can be quite an involved and expensive implementation process that you need to go through before you can even start to generate your first dashboard or report.
SAP Business One out of the box options - HANA only
With SAP Business One version for HANA's prebuilt analytics and dashboards that form part of the pervasive analytics component of the solution you get enough to whet your appetite but unfortunately the challenge lies when you need to go deeper.
You are back in to the same grind where you need to rely on consultants or IT experts to help you deliver the full solution you are looking for.
Also,the challenge for many of us we are is that we are still utilising Microsoft SQL Server as the backend database for SAP Business One because it is doing the job and there is no compelling reason to change.
A recommendation
So, the way to ensure that you get a rapid ROI and can achieve that immediate benefit from the solution that you choose is to make sure that it is delivered with a broad set of prebuilt content (preferably built your industry and database platform) that allows your people to immediately start seeing a benefit from the solution.
The extra advantage this delivers is that it tends to reduce the anxiety involved with any new technology when people can see immediately that it is usable and more importantly, user-friendly.
But don't forget that the critical question to ask your BI vendor is "how often is your solution updated and can I get access to additional pre-built analytic views, KPI's and dashboards as you build them for my industry?".
...and the winner is (for us at least)
In that respect there are a couple of solutions that stand out from the pack on this front and that includes both Phocas and BI360 both of which include that prebuilt content.
So there you have it - over the last four weeks we touched on what I believe are the critical components that you need to evaluate when looking at a new data analytics or business intelligence solution.
By now you may be wondering which solution I would use in my business and funnily enough as a result of going through this process we decided to change our BI approach.
We had decided to go down the path of working with Power BI and developing our own dashboards and reports however after doing the evaluations to write this series of articles I decided to change direction and go with Phocas and in my final wrap-up article I'll explain the detailed reasons why.
Feel free to reach out to me if you have any questions about any of the topics raised in a series of articles or if you have specific challenges around your choice of BI platform both be by – I am more than happy to add any guidance and value that I can to help you on your path to BI success.
Source: Richard Duffy | CEO and Founder at SMB Cloud Solutions - Brewing and Distillery Technology Solutions